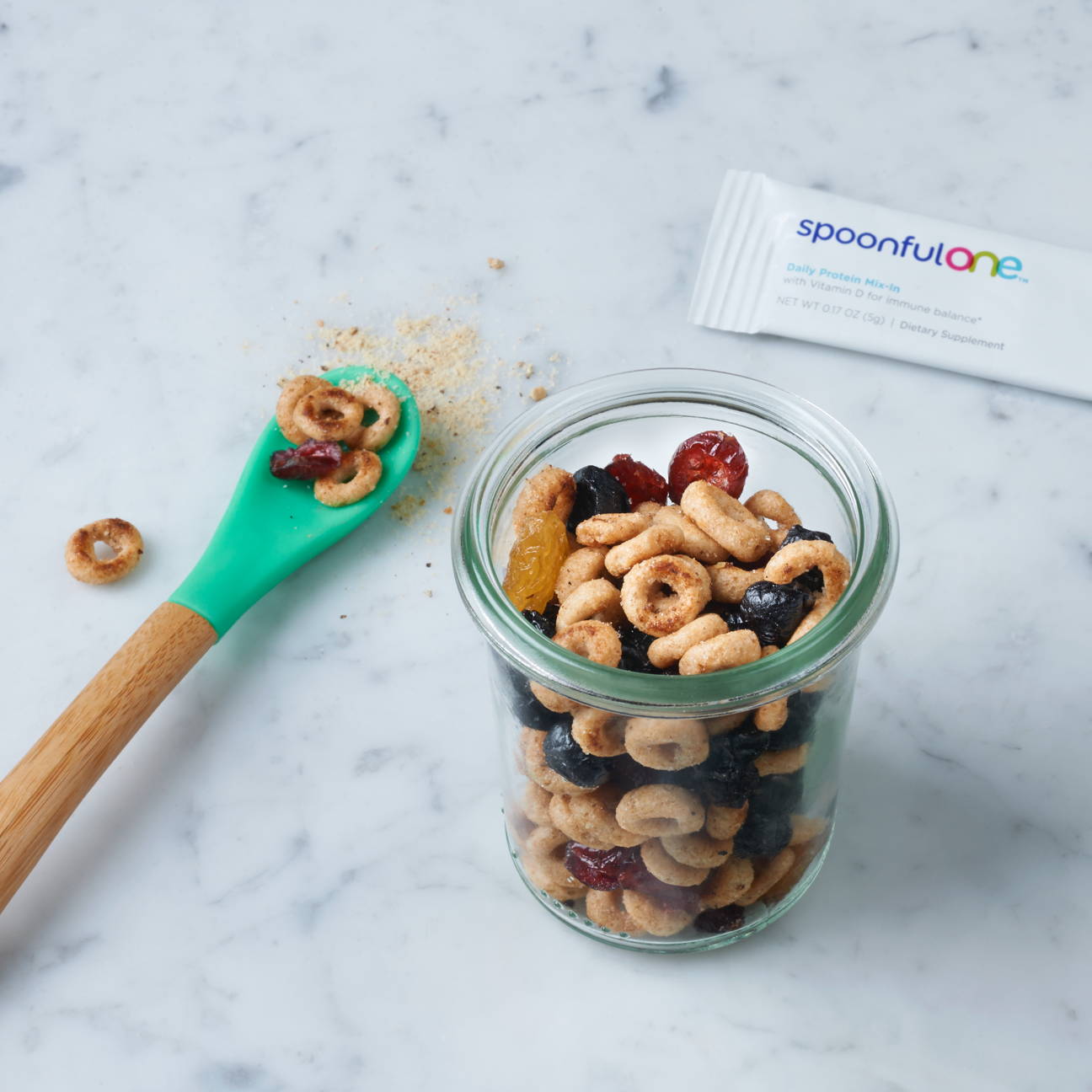 Snack Mix
10 mins prep time
1 serving
1 tsp canola oil
¼ cup Cheerios
1 tsp dried wild blueberries
1 tsp dried yellow raisins
1 tsp dried cranberries
1 serving SpoonfulOne
Using a rubber spatula, mix ½ tsp oil, cereal and SpoonfulOne in bowl.

Heat remaining ½ tsp oil in pan over medium heat. Scrape the cereal mix into the warm pan.  

Toast the cereal for 3-5 minutes, careful not to burn. Cool in mixing bowl and toss in dried fruit.  
Share your little one's favorite
meal with @spoonfulone