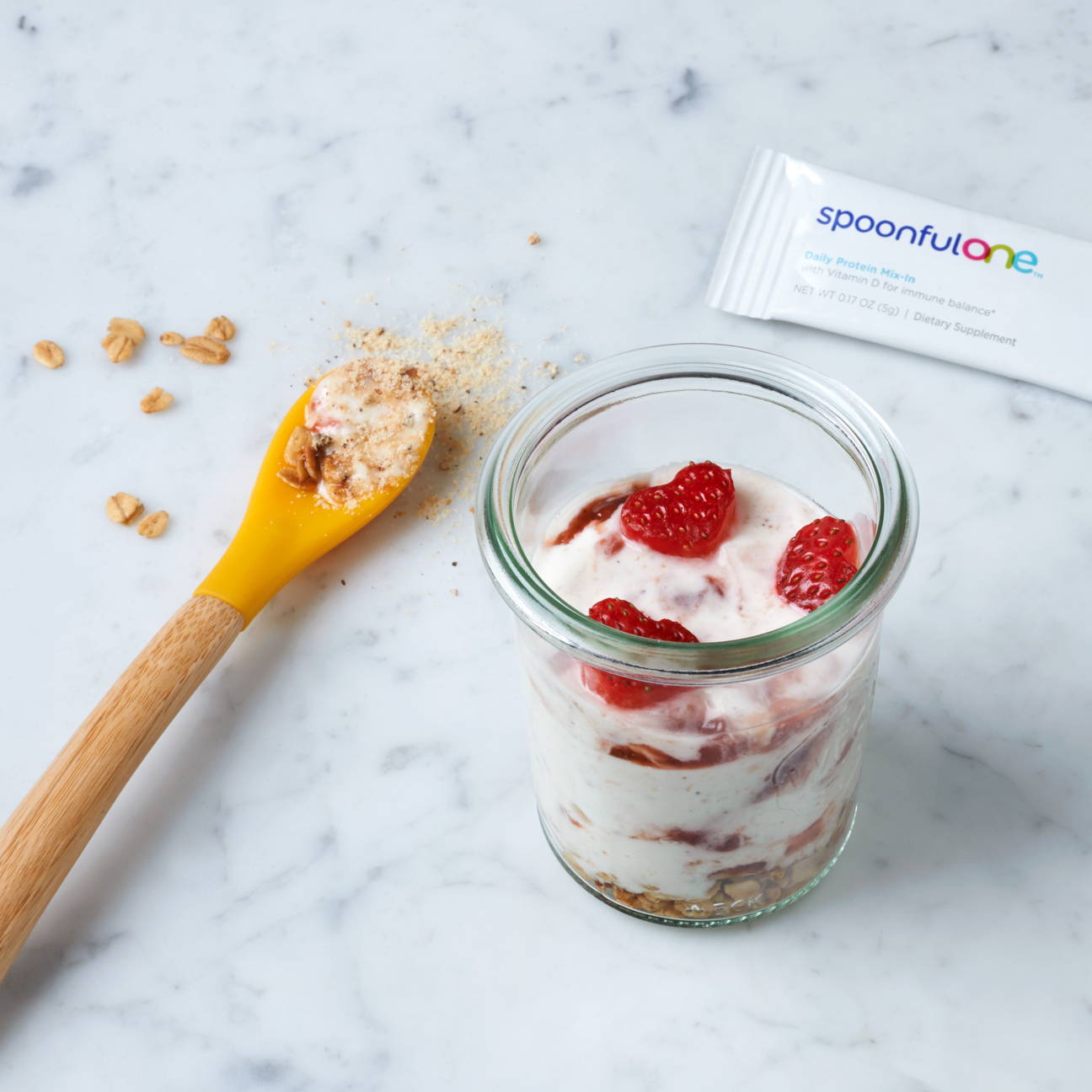 Parfait
5 mins prep time
1 serving
3 Tbsp plain Greek yogurt, full fat
¼ tsp strawberry preserves
1 Tbsp simple oat granola*
1 serving SpoonfulOne
Mix the yogurt, jam and SpoonfulOne in a bowl.

Sprinkle the granola on top.
* Granola is optional depending your child's ability to handle the crunch factor. If it is new for them, one option is to let the granola sit in the yogurt for a few minutes as this will soften the oats and make it easier for tiny teeth.
Share your little one's favorite
meal with @spoonfulone