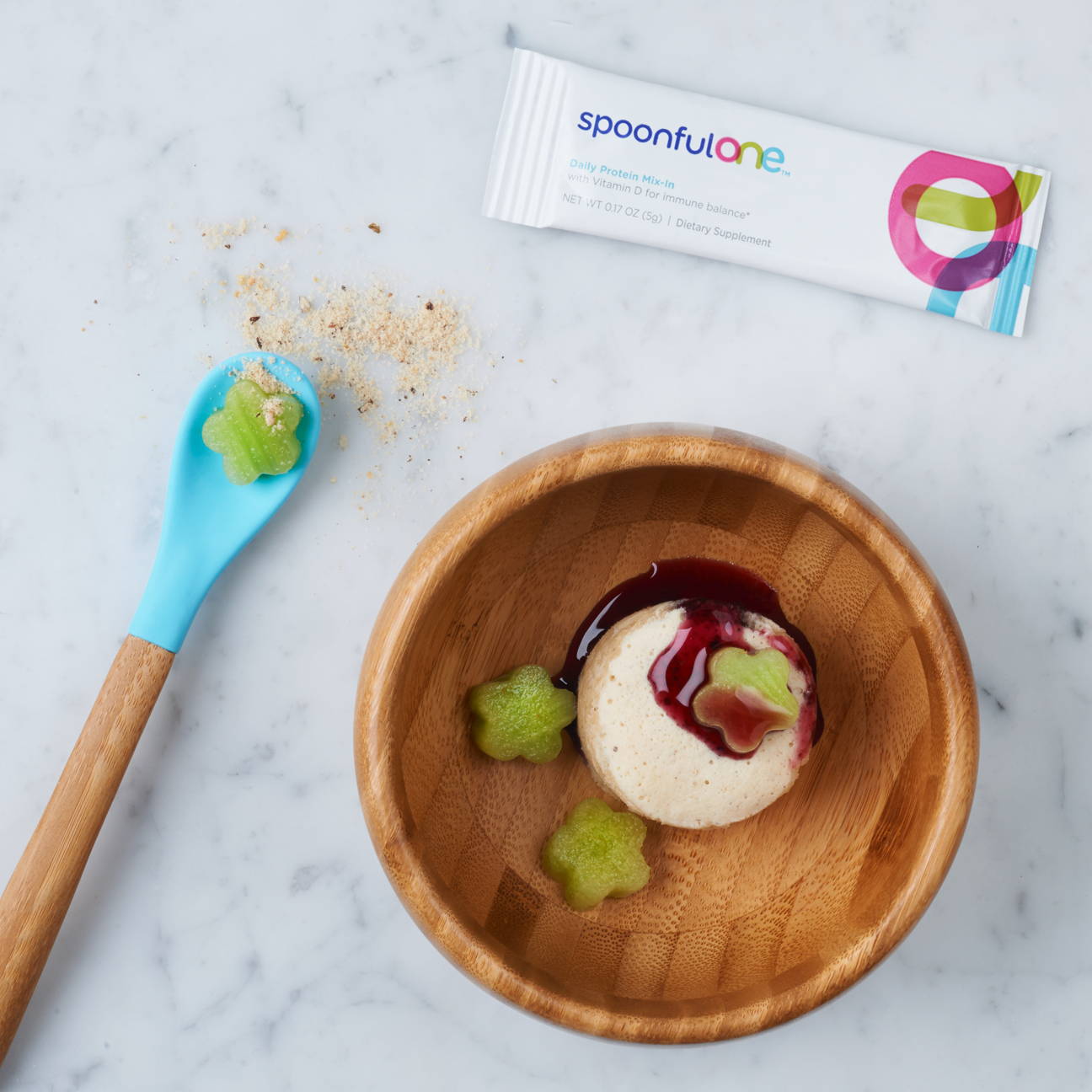 One Minute Muffin
10 mins prep time
1 serving
½ tsp canola oil
1 Tbsp pancake mix
½ tsp maple syrup
¼ tsp berry preserves
1 pinch of cinnamon
1 Tbsp water
1 serving SpoonfulOne
Grease inside of mug with canola oil using a paper towel.  
In a small bowl, mix pancake mix, maple syrup, fruit preserves, cinnamon and water with 1 serving of SpoonfulOne.  

Using a rubber spatula, scape batter into the mug and microwave for 40 seconds on high.

Pop out of the mug using a butter knife. Break into 2-3 pieces to cool and serve.
Share your little one's favorite
meal with @spoonfulone