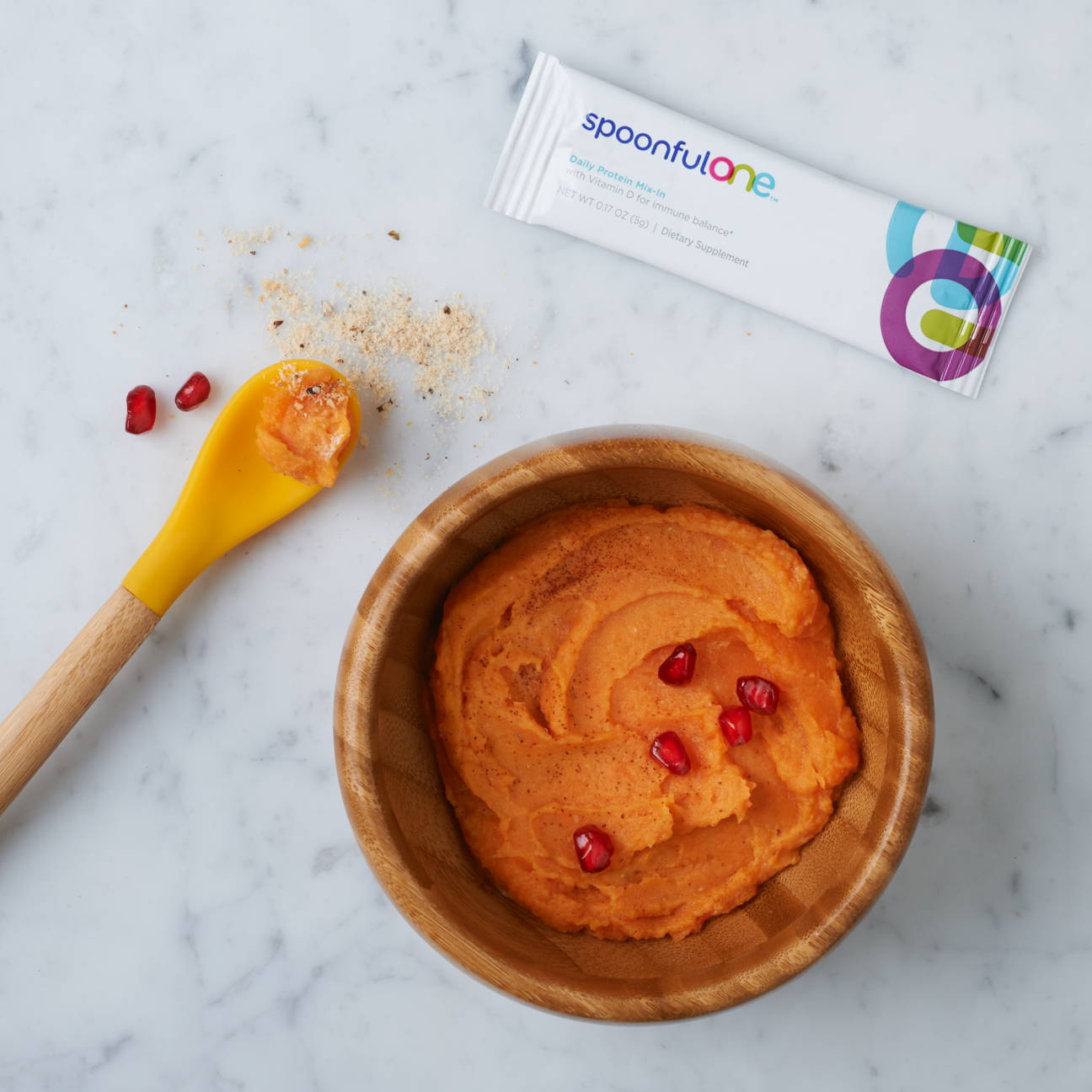 Mashed Sweet Potatoes
5 - 10 mins prep time
1 serving
1 red yam or sweet potato
2 Tbsp whole milk
1 serving SpoonfulOne
½ tsp unsalted butter *optional
Clean your sweet potato and place on a microwave safe plate. Microwave on high, uncovered, for about 5 minutes, until knife tender.

Cut the sweet potato into 2" chunks and peel off the skin and discard. The skin will release easily.  

Place a 2" piece of peeled potato in a bowl and mash with a fork.

Mix in 1 serving of SpoonfulOne and 2 Tbsp of milk to thin to desired consistency.
Share your little one's favorite

meal with

@spoonfulone