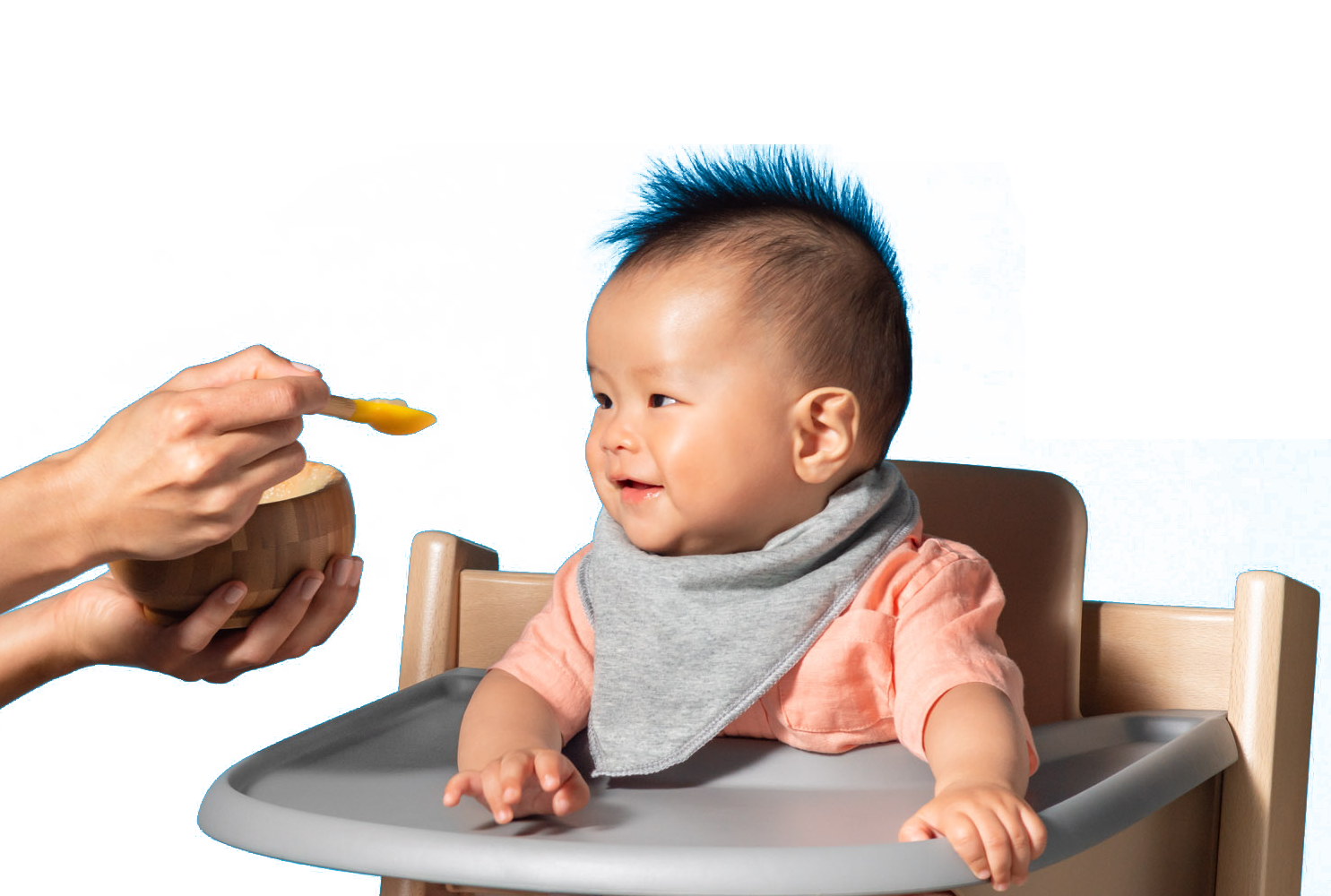 50% OFF + FREE shipping on your first month of food allergy protection!

(28-pack subscription only)
SpoonfulOne was invented by globally recognized pediatric allergist Dr. Kari Nadeau and is a line of products that safely trains your baby's tummy build tolerance to the foods associated with over 90% of food allergies.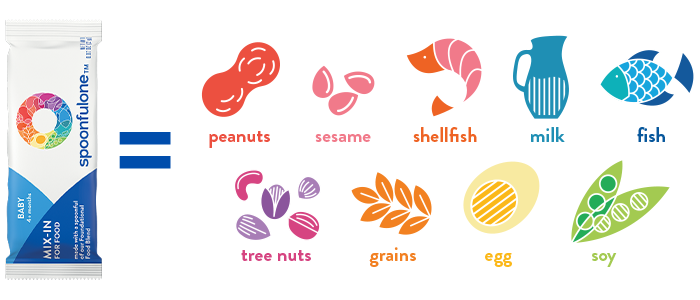 50% OFF + FREE shipping on your first month of Mix-Ins 28-pack subscription.
Use code FIRSTMONTH at checkout.
28-pack Subscription - $59.50  $29.50 With Code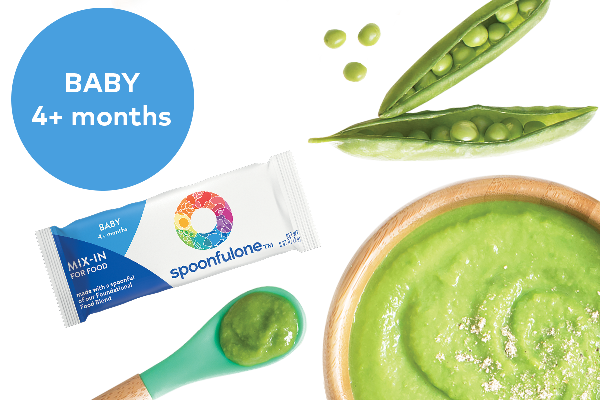 All babies are different and therefore, it's important to understand the signs of readiness to start solids.
• Able to sit up without support
• Able to maintain great head control when sitting
• Loss of the tongue-thrust reflex so they don't automatically push food out of their mouth when offered and taken
• Follows foods with their eyes and shows eagerness and interest
• Opens mouth wide when you offer food on a spoon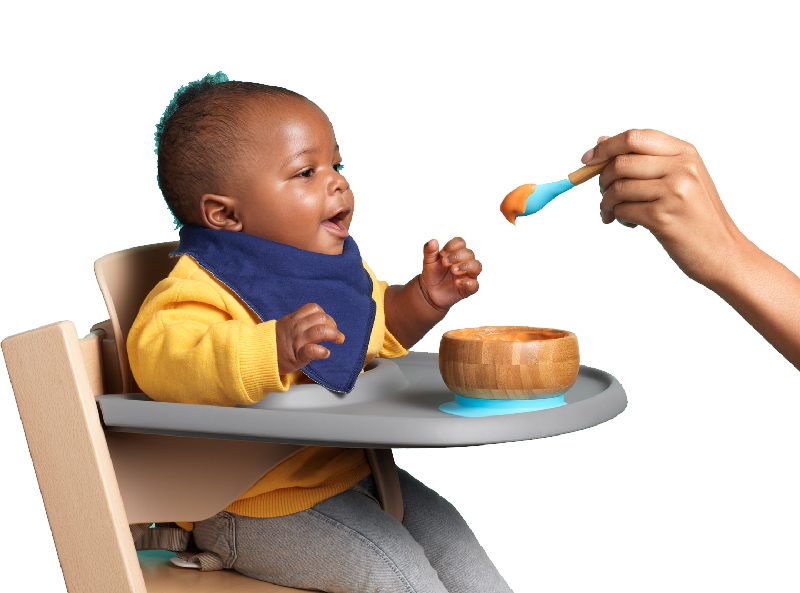 Dr. Wendy Sue Swanson on First Foods
SpoonfulOne's Chief Medical Officer offers parents advice and quick tips on when and how to begin first foods with their baby.

Pediatrician recommended**

Pediatric allergist developed


No artificial colors, flavors or preservatives

Made with organic peanut, milk and egg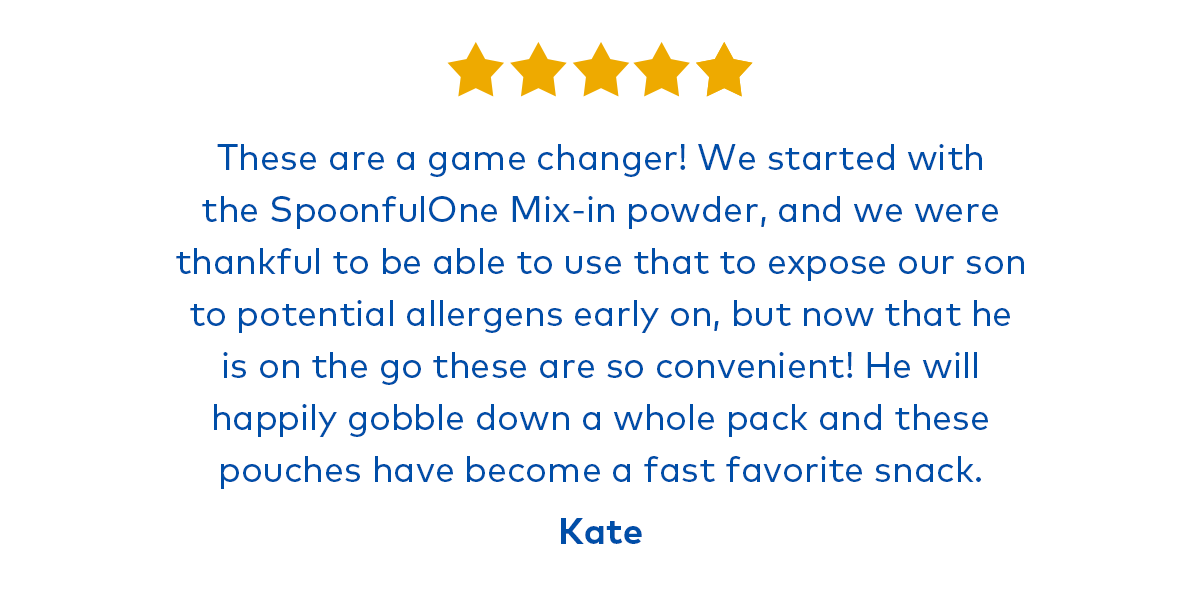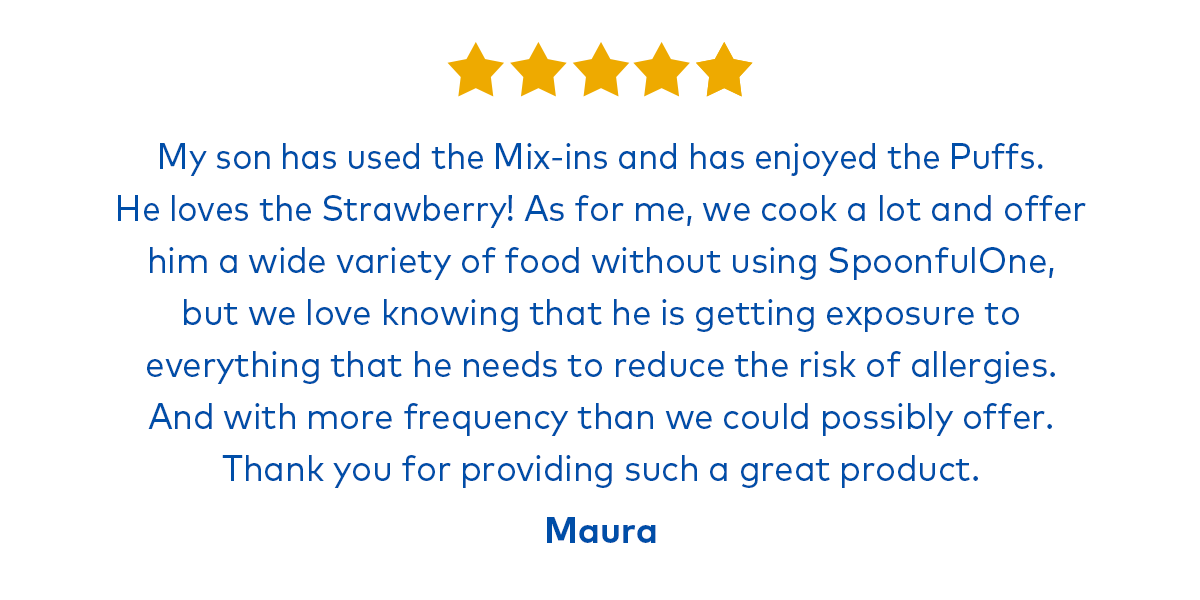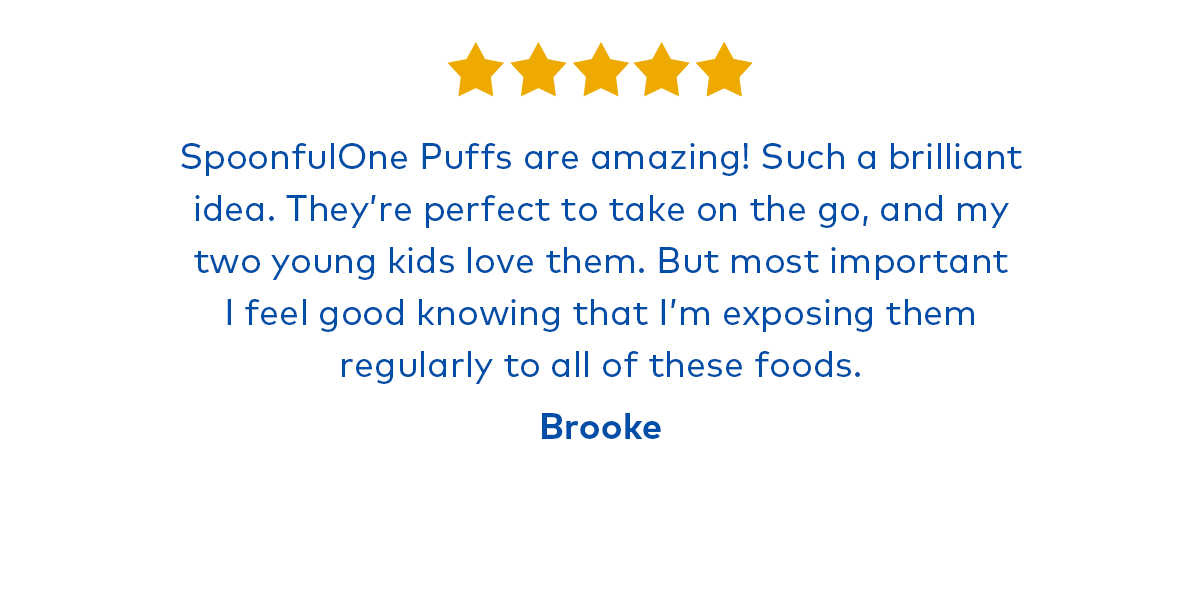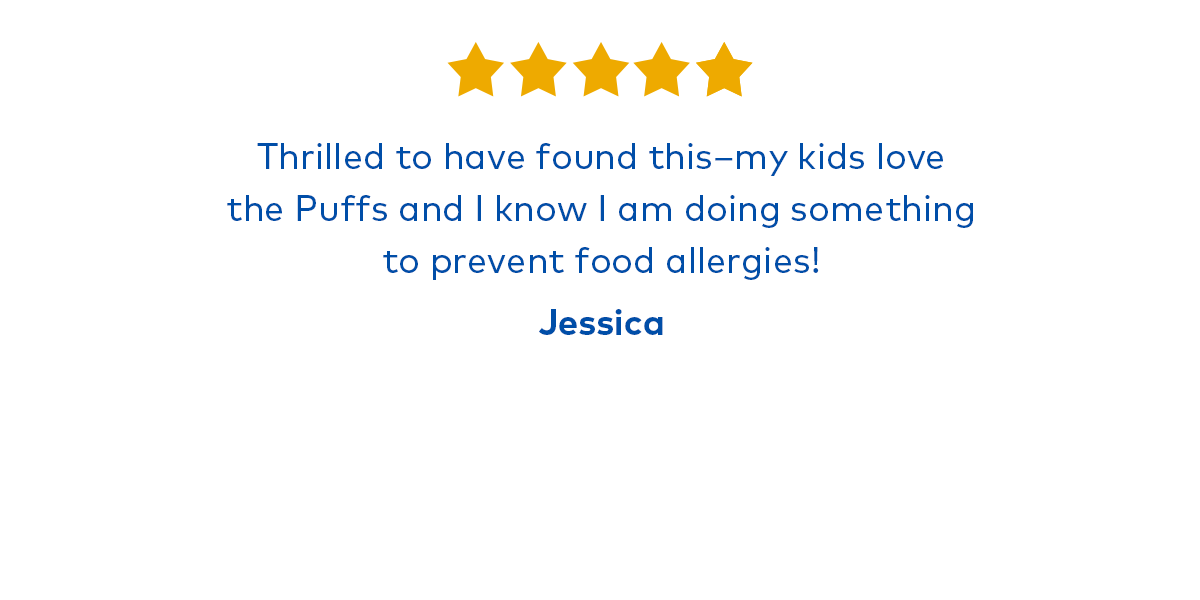 Frequently Asked Questions
Is it safe to feed my baby SpoonfulOne?
YES! It is safe to feed your baby SpoonfulOne. The EAT Study showed that feeding six potentially allergenic foods (peanut, egg, milk, whitefish, sesame, and wheat) was safe for infants as young as three months of age. This is why we precisely portioned each of the 16 food proteins to be small, yet impactful. Also, in an independent study, with over 700 infants and nearly 100,000 feedings of SpoonfulOne, zero allergic reactions were reported. 1,2
1 Data on file. Before Brands, Inc. 2019.
2 Holl JL, et al. Introduction and maintenance of early adaptive training protein blends in support of infant nutritional goals: safety and acceptability. Poster presented at: 5th Annual Meeting of the European Academy of Allergy and Clinical Immunology (EAACI); October 26-28, 2017; London, United Kingdom.
How does SpoonfulOne work?
Research showed that the ingredients in SpoonfulOne helped to keep healthy babies from developing allergy-triggering antibodies when fed consistently over the course of one year.3
We developed SpoonfulOne to make it easy to include all of the most common food allergens in your baby's diet. Each serving of SpoonfulOne includes the 9 food groups associated with over 90% of food allergies to help babies' immune systems build tolerance over time. In a leading study, 98% of babies who were fed foods like peanuts, sesame, eggs, fish and dairy by five months of age and who kept those foods in their diets regularly did not develop a food allergy. 4
3 Data on file. Before Brands, Inc. 2019.
4 Perkin MR, et al; EAT Study Team. Randomized trial of introduction of allergenic foods in breast-fed infants. N Engl J Med. 2016;374(18):1733-1743.
What is SpoonfulOne made of?
We have scoured the earth to find the best ingredients that contain the right proteins to build tolerance and help protect children from developing a food allergy.* Each SpoonfulOne product includes peanuts, milk, shellfish (shrimp), tree nuts (almonds, cashews, hazelnuts, pecans, pistachios, and walnuts), egg, fish (cod and salmon), grains (oats and wheat), soy, and sesame. From North America to New Zealand, we source only the highest quality foods to include the best proteins for our products. Our products are Certified Organic and contain no artificial colors, flavors, or preservatives.
I thought I was supposed to feed foods one-at-a-time. What has changed?
The American Academy of Pediatric (AAP) recently updated the recommendations around food introduction and incorporating potentially allergenic foods in a baby's diet. In the newest edition of Caring for Your Baby and Young Child, Birth to Age 5, "New research has shown that it is safe to start multiple foods at once. Within two or three months, your baby's daily diet should include breast milk, iron-fortified whole grain cereals, vegetables, meats (including fish), eggs, fruits, and nut butters (but never whole nuts) distributed among three meals.5
Based on landmark scientific studies (LEAP and EAT), and recommendations by the American Academy of Pediatrics (AAP), the National Institute of Allergy and Infectious Diseases (NIAID) and American Academy of Allergy, Asthma and Immunology (AAAAI), these organizations have formally supported the early introduction of potential allergens in an infant's diet. Moreover, they recognize that including potential allergens into a baby's diet early and routinely through early childhood can help protect against the development of a food allergy.
5Altmann, Tanya, MD, FAAP and David Hill, MD, FAAP. Caring for Your Baby and Young Child, Birth to Age 5, New and Revised Seventh Edition. Bantam, 2019
$30 off your first month when you purchase a 28-day SpoonfulOne Mix-in subscription product on SpoonfulOne.com. Consumer: LIMIT ONE (1) Coupon per purchase of any SpoonfulOne product. Cannot be combined with any other coupon offer. Void if expired, reproduced, altered, copied, sold, purchased, transferred, or exchanged to any person, firm or group prior to store redemption, or where prohibited or restricted by law. Any other use constitutes fraud. Consumer: you pay any applicable sales tax. Valid in all U.S. states. Expires 12/31/20.